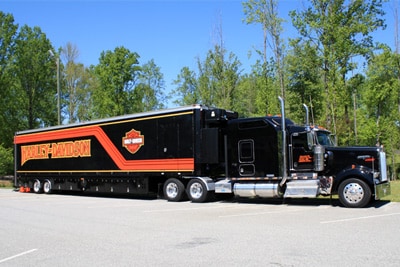 Harley-Davidson® Demo Truck Days are coming up at Riverside Harley-Davidson!
For THREE DAYS ONLY on September 12th thru September 14th you can come down and test ride any of the 18 selected bikes from the Harley-Davidson® fleet! Don't have a motorcycle license? No problem! The JumpStart will be out so you can get the feel of what it is like to have the power of a Harley-Davidson® motorcycle beneath you!
If you just can't decide between two different bikes, let the Demo Truck Days help you!! This is your chance to come down, take a demo ride, fell the difference and take a look at the rest!
Friday, September 12th (9am-4pm)
Saturday, September 13th (9am-4pm)
Sunday, September 14th (9am-4pm)
**Click the above picture to find out more about the Demo Rides and find our event date